WEET is specialized in manufacturing Small Signal Transistors also called as Bipolar Junction Transistors.
Bipolar Junction Transistors are transistors which are made up of 3 regions, the base, the collector, and the emitter.
Bipolar junction transistors come in two main types, NPN and PNP.
NPN transistor is one in which the majority current carrier are electrons. Electron flowing from the emitter to the collector forms the base of the majority of current flow through the transistor. The other type of charge, holes, are a minority.
PNP transistors are the opposite. In PNP transistors, the majority current carrier are holes.
| | | | | |
| --- | --- | --- | --- | --- |
| Type | Package | Packing | SPQ | MOQ |
| BC807-16 | SOT-23 | T&R | 3K | 30,000 |
| BC807-25 | SOT-23 | T&R | 3K | 30,000 |
| BC807-40 | SOT-23 | T&R | 3K | 30,000 |
| BC817-16V | SOT-23 | T&R | 3K | 30,000 |
| BC817-25V | SOT-23 | T&R | 3K | 30,000 |
| BC817-40V | SOT-23 | T&R | 3K | 30,000 |
| MMBT5401 | SOT-23 | T&R | 3K | 30,000 |
| MMBT5551 | SOT-23 | T&R | 3K | 30,000 |
| BC847B | SOT-23 | T&R | 3K | 30,000 |
| BC847C | SOT-23 | T&R | 3K | 30,000 |
| BC857B | SOT-23 | T&R | 3K | 30,000 |
| BC857C | SOT-23 | T&R | 3K | 30,000 |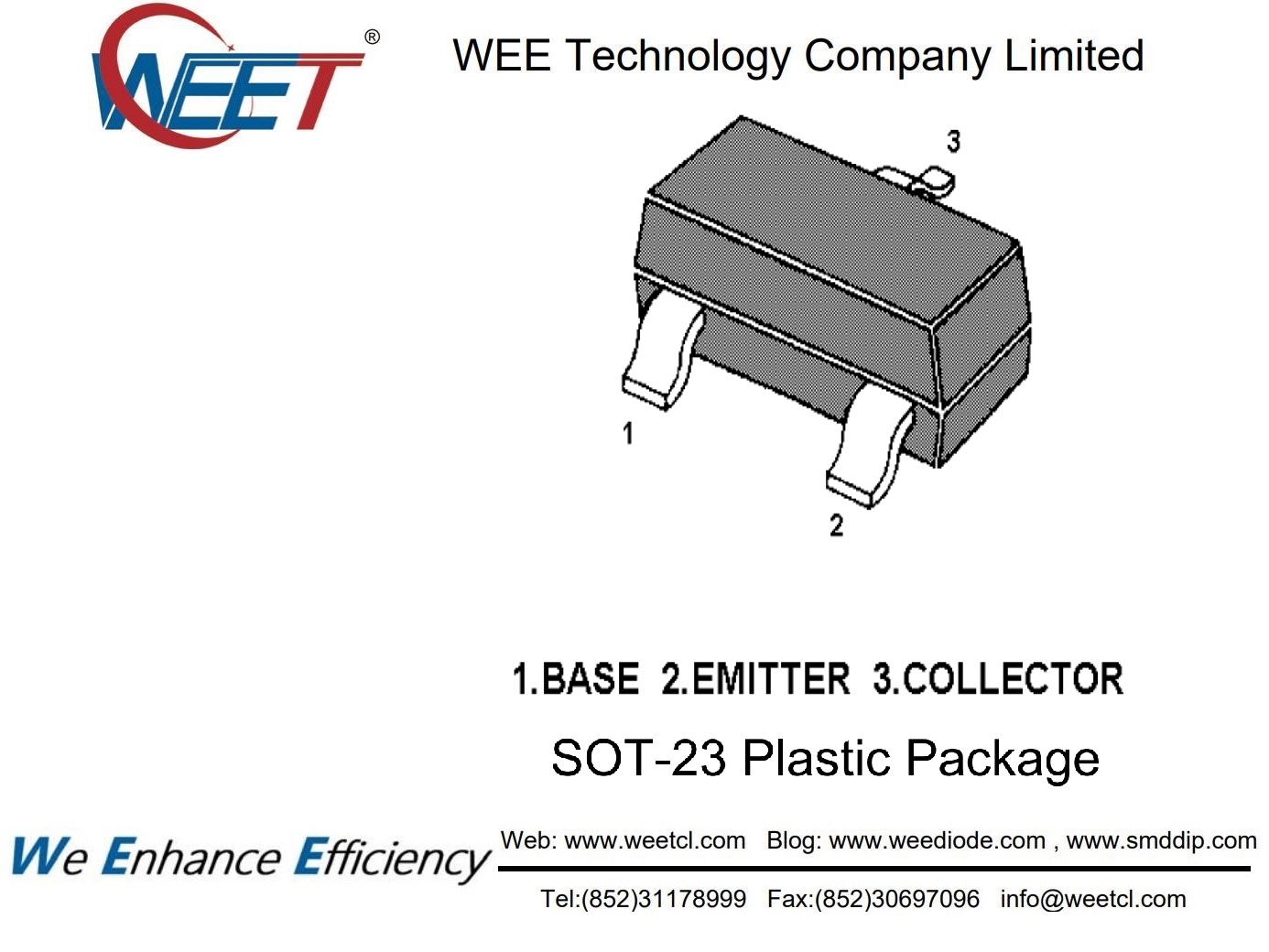 Wechat: WEETCHINA
Skype, Email: info@weediode.com
Read More