WEET closes on 1st-22nd Feb., but sales are online 24hours on email, feel free to shoot us any inquiries.

Chinese New Year, also known as Lunar New Year or Spring Festival, is China's most important festival. It is time for families to be together.

Chinese New Year 2021 falls on Friday, February 12, 2021, beginning a year of the Ox.

The important dates during the period of Chinese New Year 2021:

February 4th, 2021 December 23rd Little Year
February 11th, 2021 December 30th Chinese New Year's Eve
February 12th, 2021 January 1st Chinese New Year (Spring Festival)
February 26th, 2021 January 15th Lantern Festival

Wish you in the New Year Good Health, Safety, Full Life, Career Advancement, Sunny Mood, Rich Fortune, Happy Family, Happy New Year!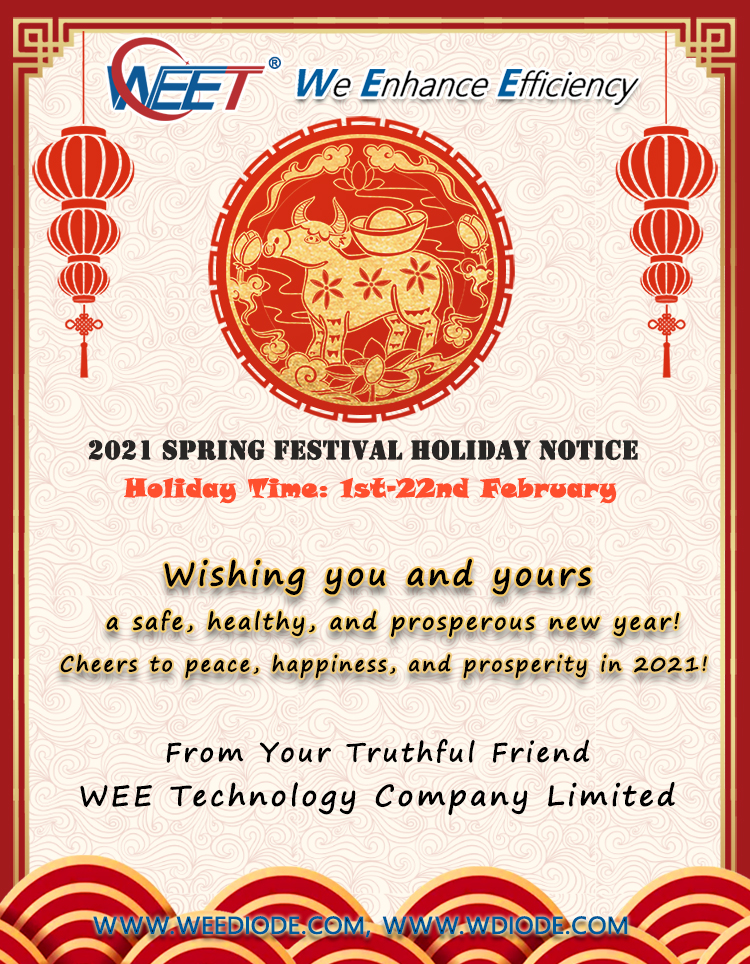 product support: https://weetcl.com/Products/
Skype, Email: info@weediode.com
Written by WEE Technology Company Limited
Read More